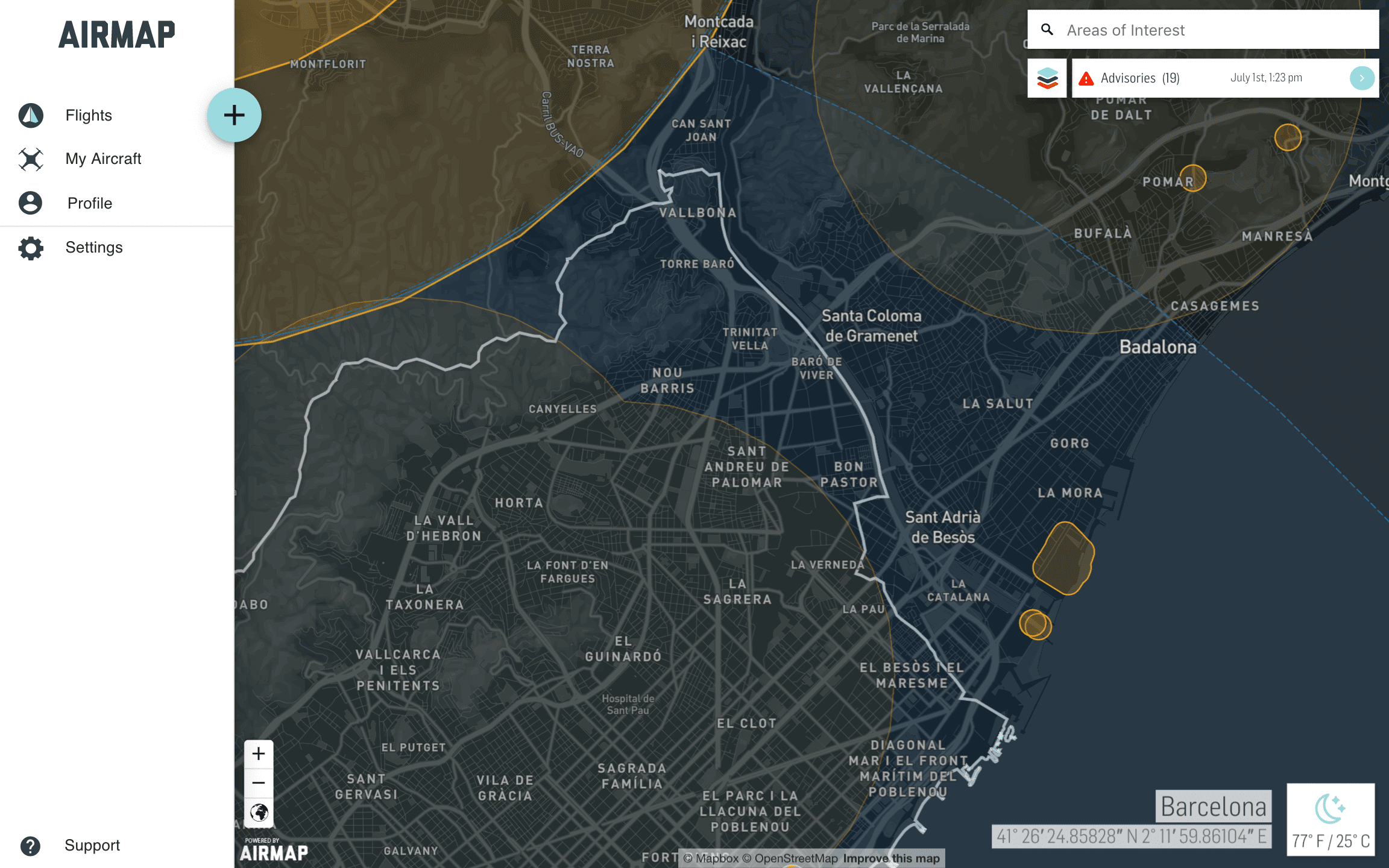 01 Jul

New partnership with AirMap

Today, Barcelona Drone Center and AirMap, the leading airspace intelligence platform for drones, have announced the formation of a collaborative partnership to raise the profile of the emerging drone ecosystem in Spain while demonstrating how state-of-the-art UTM technology is supporting safe and secure drone operations in the country.

Drones have great potential to provide critical services at the local level for first responders during emergencies, traffic monitoring, infrastructure inspections, and other innovative use cases. As part of the agreement, AirMap will provide access to its UTM Platform to the BDC and its partners to help ensure the safe, secure, and efficient integration of unmanned aircraft into Spanish airspace through the exchange of safety-critical information and services. AirMap and BDC will jointly establish an operational UTM test bed at the Center for its UAS operations and training activities.

As part of the partnership, AirMap will participate in the 10th edition of the Center's Drone Remote Sensing Applications Training on 23–27 September 2019. AirMap will share the benefits and best practices of UTM for both airspace managers and drone operators.