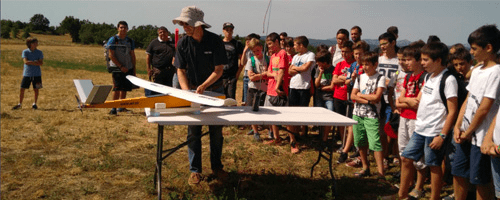 06 Jul

Make & Learn Summer School at BCN Drone Center

Dates: 6th July 2017
Organizer: Make & Learn and BCN Drone Center
A group of students from Make & Learn summer school have come today to BCN Drone Center to learn more about UAV operation. They have seen a real Flight with Atmos-7 system and have been able to see how UAVs are designed and constructed. This test has been done inside the Catalonia Smart Drones program.