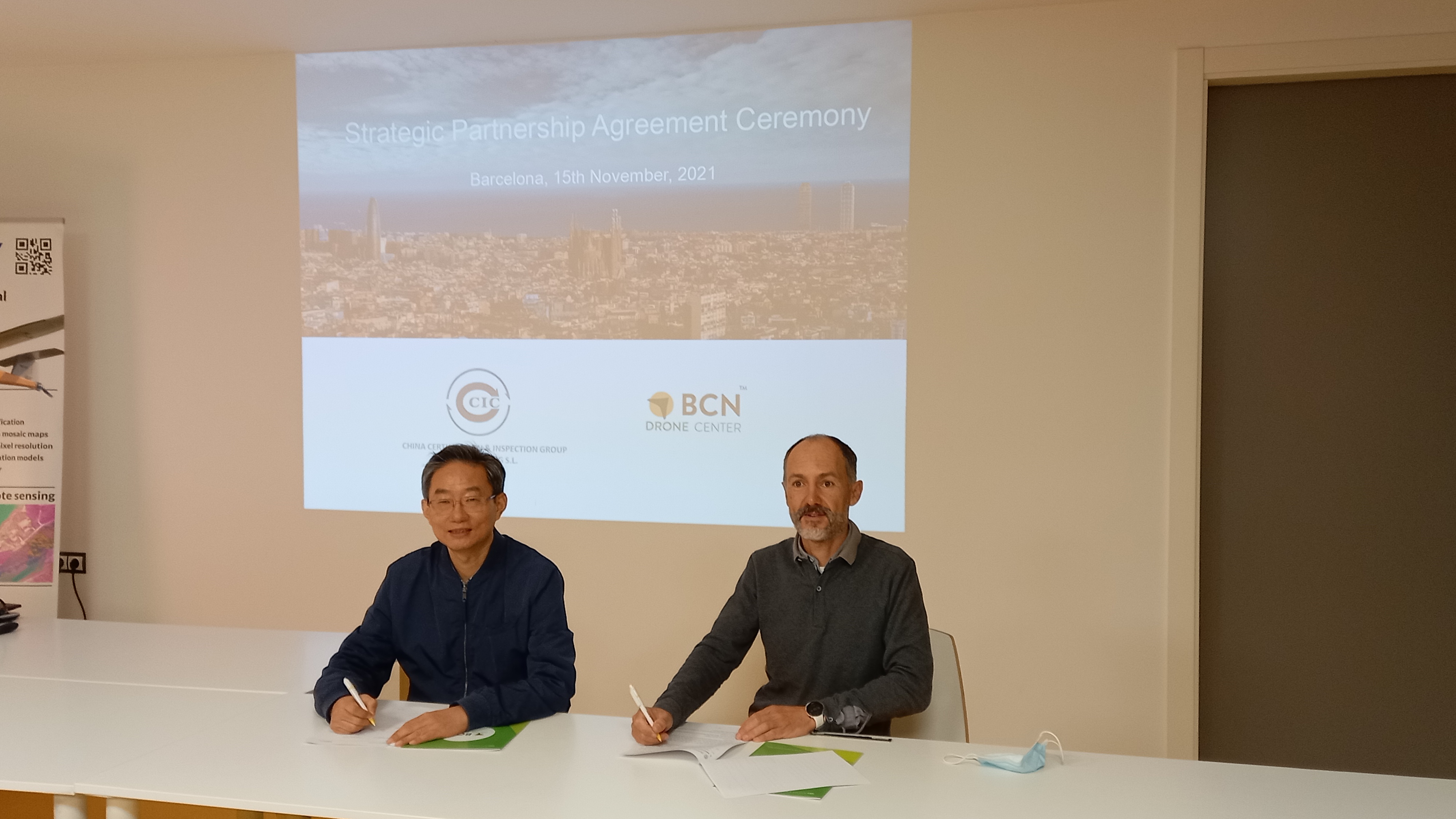 15 Dec

CCIC Europe Testing and BCN Drone Center reach an agreement to offer certification services

BCN Drone Center and the Chinese inspection and certification company CCIC Europe Testing have signed a collaboration agreement that will allow drones manufactured in China to be certified in compliance with European regulations. This pioneering agreement represents a great opportunity to strengthen relations and bidirectional trade between Catalonia, Europe and China in a sector in full growth such as drones and urban air mobility.

The signing of the MoU, held on November 15 between the representatives of both companies, took place at the BCN Drone Center. This agreement is the result of the joint action of the Barcelona City Council and the Drones community of the Digital Catalonia Alliance (DCA-Drons) promoted by the Department of the Vice Presidency and of Digital Policies and Territory, to put the test center in contact with the Chinese company.

Currently, the BCN Drone Center is developing all the necessary services to certify any drone according to the EASA directives. The tests include the verification of all the functionalities of the UAS, which encompass the control, the safety and security characteristics or the design to minimise the damage in cases of impact, among others.

Thanks to the capabilities of the testing center, the operational procedures validated by AESA and the long experience of its team, the BCN Drone Center is applying with one of the few centers in Europe capable of certifying drones of any size, weight and typology d'operació The agreement that has been signed by CCIC Europe Testing is an important step towards the internationalization of this new line of services, which has just started this 2021 with the entry into force of the new EASA regulation for UAS.