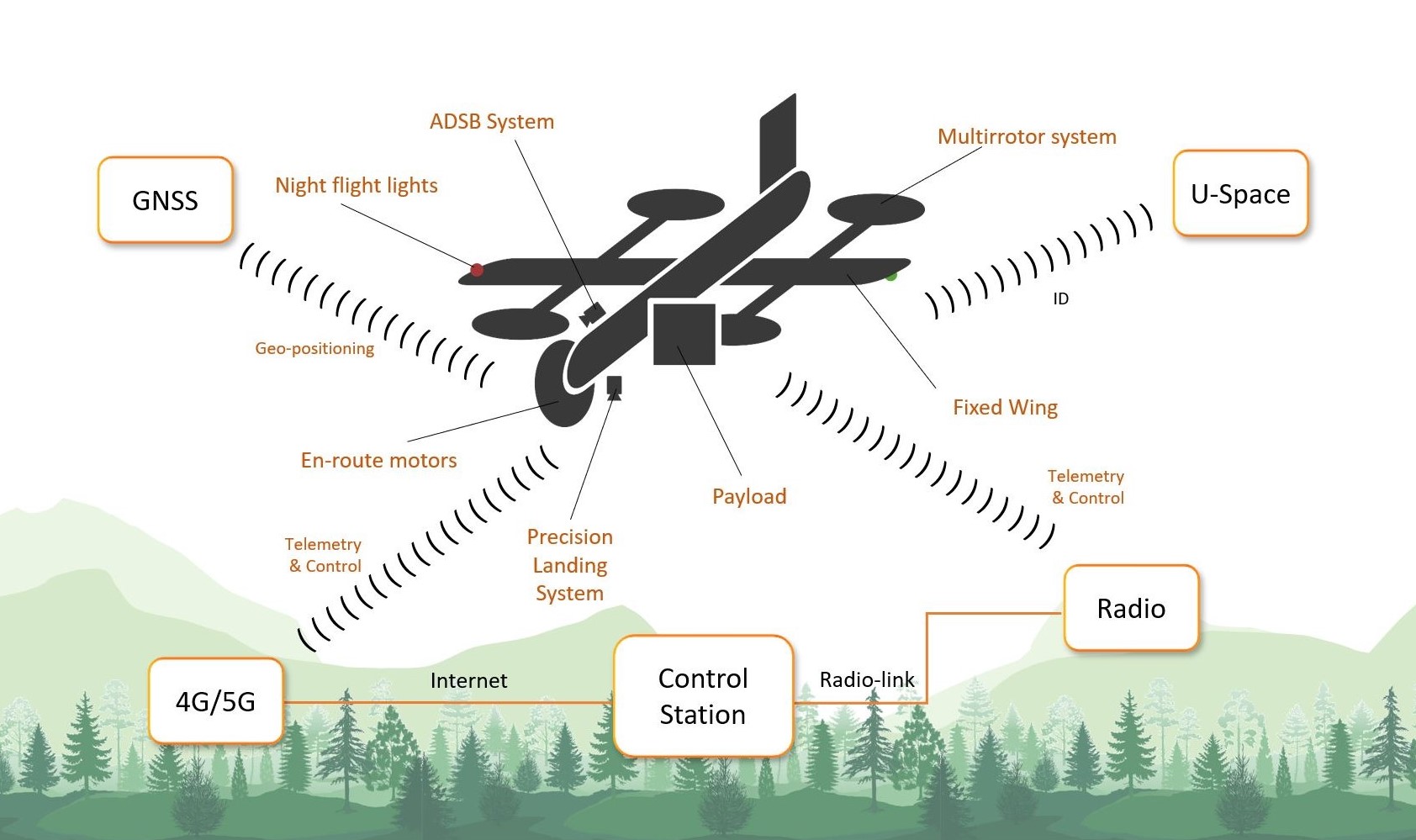 15 Apr

Priority Drone: An air transport solution to remote areas

The Priority Drone project began its development on 2021 Autumn at the BCN Drone Center. The Innovation Center for Logistics and Transport of Goods (Citet), leads the consortium to develop a platform that allows delivery in rural areas with autonomous drones.
Priority Drone aims to allow the delivery and distribution of any type of merchandise of moderate dimensions, regardless of the place and the conditions of the operation. In this way, it will be possible to establish high capillarity distribution networks and the coverage of the rural area will be expanded through its connection with the manufacturing centers themselves, hubs and distribution centers close to the manufacturing and storage locations (within a range between 25km and 50km).
The project was born as a response to the precarious situations in the supply of certain essential goods, such as medicines or first need products, caused by the pandemic. Added to this problem is the isolation of certain areas due to weather conditions, geographical dispersion, or the logistical profitability of the operation. Priority Drone aims to create an end-to-end automated drone transportation solution that overcomes these issues to deliver essential supplies to rural residents.
BCN Drone Center will participate in the project together with the partners UNO and Nacex. During the next few months, a UAS device that meets the needs and requirements of this project will be designed and built, and the corresponding validation tests in the BDC will be carried out. This project is financed by the Ministry of Industry, Commerce and Tourism (Mincotur) through the call for Innovative Business Groups 2021 (AEI 2021).